Hello all. I've been back in town for a few days now, and have gotten my pics uploaded to share with the world! I had intended to post them a few days ago, but was distracted by all the *snow* all over the place the last couple days!
Here's the Placa del Sol in Gracia, a great place to sit, relax and chat with friends. It would also not happen here in Colorado because the idea of sitting outside on the cement in October is nothing I would wish on anyone in Boulder right now. However, in Barcelona, this pastime is quite nice!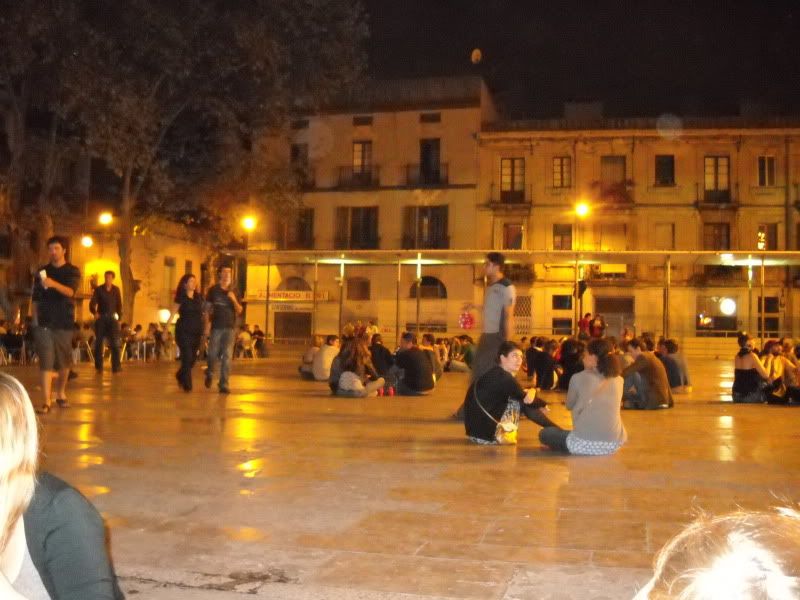 You can view the album of my photos so far here
Facebook Album: Best of Barca!
You do not need a Facebook account to view them.
I also have some photos up at
My Photobucket Barca Album
, however, I haven't added pictures or titles yet, so it's a little rough still.
Here's a picture of my TESOL class celebrating our last day of classes at The Wembley. Some of our tutors and students showed up, and we all had a great time!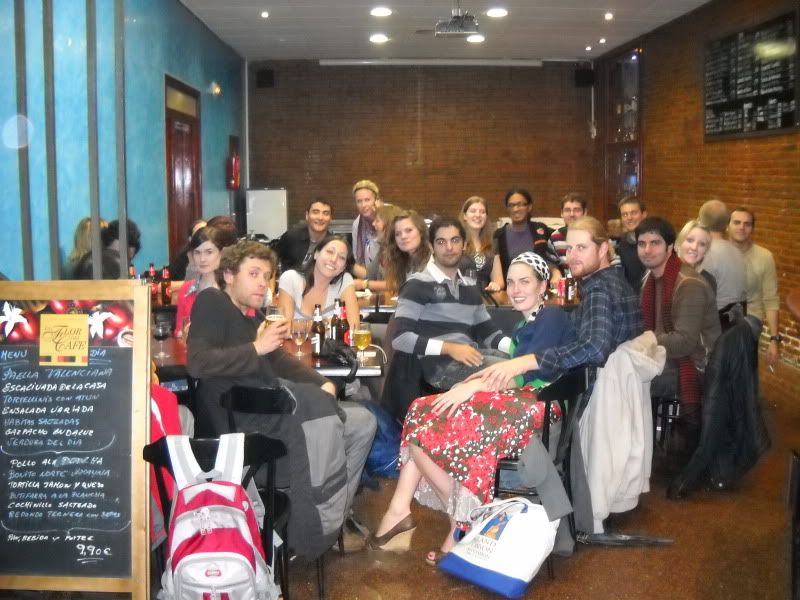 I am hoping to have some more time next week to really organize things, but if you are desperate for some pictures of beautiful Barcelona, those should do for now!